The Global Citizenship and Sustainability (GSC)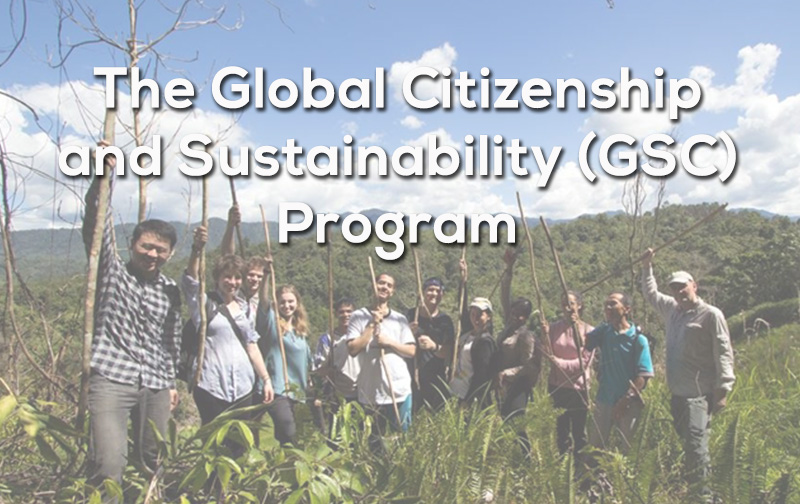 The Global Citizenship and Sustainability (GSC) program at Cornell focuses on student engaged learning in Southeast Asia and this has lead the collaboration with the Institute of Social Informatics and Technological Innovations, Universiti Malaysia Sarawak for the year 2016 - 2017 academic year and beyond. In addition, on the year 2019, Cornell has further expanding the partnership with University College of Technology Sarawak (UCTS) to collaborate on the service-learning and community-based research.
The students used community-based research methods as a way to understand community needs, explore community resilience to climate change, and collectively (with guidance from faculty and community) develop recommendations as how best to select and implement adaptation strategies for the future to improve resiliency. A resilient community has the capacity to better withstand a disaster and its social, economic, and environmental consequences. The ultimate goal of this approach is to provide insights and guidance to communities to effectively address resiliency challenges through action research and capacity building in concert with community and university partners.
The tenets of the program are that students are conducting action research that 1) addresses a genuine problem as identified by community partners, 2) is methodologically rigorous, 3) has both theoretical and practical outcomes, and 4) results in the identification of solutions and alternatives that are shared and critiqued, and 5) contributes to the long-term research agenda of Cornell University and Universiti Malaysia Sarawak faculty.
In this program, Cornell students worked collaboratively and cross-culturally to conduct an applied community-based research project. Taking an inter-disciplinary and cross-cultural approach, will draw on their combined ability to research the environmental, economic, and social aspects of resource management and local communities. Students collect data through a variety of sources and include government documents, in-depth interviews with community members, farmers, and business owners, interviews with government officials and resource professionals, and participating in community meetings. The questions that students research will be driven by the needs of the local community leaders and their need to understand the impacts of climate change and how they could collectively learn from that experience to be better prepared in the future.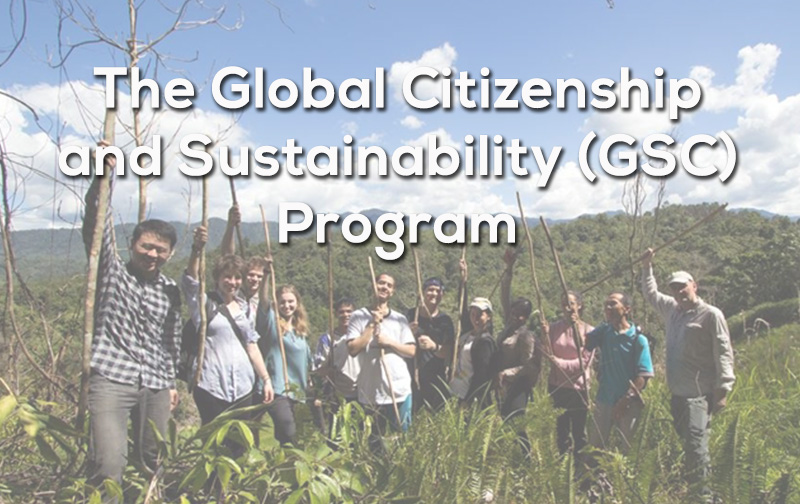 Project Title: The Global Citizenship and Sustainability (GSC) Program
Project Code: B-AM2017/120
Year: 2017-2021
Team Members: Associate Professor Dr Shorna Allred, Amy Kuo Somchanhmavong, Dr Tariq Zaman, Prof Dr Narayanan Kulathu Ramaiyer, Dr Roger Harris and Gary Loh Chee Wyai
New sites have been introduced and this time the Service Learning activities involved the Bawang Assan and Machan community. Whereas for Long Lamai, the site still proceed with continuation of the previous project.
Locations: Long Lamai, Machan and Bawang Assan
Date: 2 – 18 January 2019
For this trip, the Service Learning students mainly conducted interview with the community. They were divided into 2 groups which consist of 2 Cornell Students, 1 UNIMAS student, 1 translator and led by 1 supervisor. The interviews were about the Penan nomadic life and the culture. About 11 communities participated in the interview.
Locations Long Lamai
Date: 3 – 18 January 2018
First site is in Bario and located in the north-eastern corner of Sarawak. Service Learning (SL) student spent 4 days studying about the village asset, strength and weakness. After that, SL student went to remote Penan village about 3 hours' drive and an hour boat ride. In this village, the student spent one week working with the community regarding 4 proposed issued by the communities which include Information and Communication Technologies, micro-hydro power, drinking water and ecotourism.
Locations: Bario & Long Lamai
Date: 6 – 23 January 2016