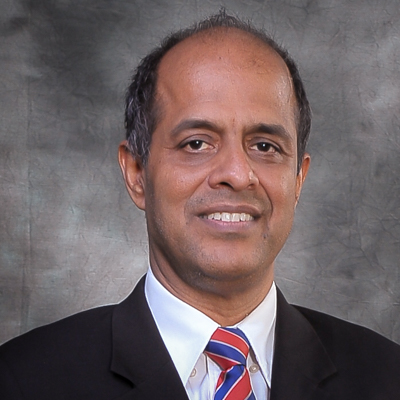 The world is under tremendous pressure as challenges keeps increasing. The time has come for us to come together to pave a pathway for a sustainable future. At one end the developmental stressors such as extreme poverty, food insecurities, lack of quality education is hindering socio-economic progress of the people, while at the other end the impact of climate change is threating the future of the planet. The Institute of Social Informatics and Technological Innovations (ISITI) is positioned to play an instrumental role to address the development challenges. The niche areas of the institute have been aligned with the vision statement of the institute "an inclusive knowledge society comprised of communities that are inspired to innovate with technology towards sustainable development". The four niche areas are -Community Sustainability, ICT for Development (ICT4D), Socio-Technical Innovation and Indigenous Knowledge Management. ISITI has undertaken several projects catering to these specific niche areas and it is noteworthy to highlight the alignment of the key focus areas of the institute can be seen to actively contributing to fourteen of the 17 Sustainable Development Goals (SDGs) proposed by the United Nations which includes - Goal 1: No Poverty, Goal 3: Good Health and Well-Being, Goal 10: Reduced Inequalities.
ISITI's pioneering efforts towards sustainable development dates back to 1999 with the launching of a multi award-winning 'eBario project'. The project introduced ICT infrastructures and internet access to Bario - a remote village in the Borneo Island of Malaysia. The social impact that came along with this intervention is remarkable as it connected the once isolated communities to the world and opened various opportunities for socio-economic growth. The thriving tourism business and a self-sustaining community in Bario is an outcome that speaks of our success in achieving the SDG indicators. Since then ISITI's best practices and the model of community telecentre has been replicated to four sites in Sabah and Sarawak - states in the Malaysian Borneo, and additional four Orang Asli sites in the Peninsular Malaysia. ISITI's Telecenter Programme for Orang Asli (TPOA) project has further expanded our community telecentre model as 'Rural Transformation Knowledge Centre' - a one stop centre for the communities to access and share locally relevant knowledge. The project aims at capacity building and socio-economic development by offering community development programmes in the areas of training, education, health, tourism, indigenous knowledge and agribusiness.
ISITI is also contributing in the preservation of indigenous knowledge and local practices through its social enterprise projects. The Handicraft Development Projects has produced a range of contemporary rattan craft products and handicraft brands such as the 'Long Lamai Penan Platters/ Coilings' and 'Murum Penan Craft Products'. The efforts undertaken in this sustainable commercial project has expanded ISITI's role as a 'Rural Social Entrepreneurship Hub' to groom the rural entrepreneurs and offer them a platform to showcase their indigenous knowledge. The role became prominent with the establishment of the 'Centre for Social Innovation' as one of the labs of the Digital Sarawak initiatives of Sarawak Multimedia Authority (SMA) to deliver value-add services and maximize social impact by developing and deploying innovative solutions.
ISITI also addresses the socio-economic needs of diverse communities through its projects ranging from rural youths to elders, local champions, artisans and entrepreneurs. The COMPETEN-SEA project 'Capacity to Organize Massive Public Educational Opportunities in Universities of South East Asia' is unique as it empowers rural single mother communities by offering them a MOOC-based educational platform to co-create knowledge which can be applied in their own local problem solving context. The innovation lies in the concept of 'Community Led MOOCs' that deviates from the conventional MOOCs led by academicians or experts in the field and amplifies single mother communities' role as a storyteller/teacher and a source of traditional knowledge, for instance weaving beads and making rice cakes. The stories associated with the products that emerges in the due course of networked learning is what makes such community led MOOCs so special. The project also contributes to inclusive learning and equitable quality education. ISITI's Creative Culture Project is also aligned with inclusive learning which aims at fostering creative problem solving skills among primary and secondary level students through game design and computational thinking approach. The innovation lies in bringing playful learning experience to the students in the rural schools.
In addition to its role in boosting rural economy, ISITI is also poised to advocate digital economy in Sarawak though various channels. Through workshops, lectures and training programs, ISITI is building the intellectual human capital by promoting theories and practices of systemic innovation with TRIZ (Theory of Inventive Problem Solving) to universities, corporate and government bodies. Innovation is a culture in ISITI and this has taken shape with the establishment of 'Centre of Excellence for Product Innovation' to exploit systemic innovation in product and service deliveries.
To sum up, ISITI is sensitive towards the societal challenges. In response ISITI is embracing a culture and practice of social innovation blended with its core strengths of multi-disciplinary, community based participatory research and rapport with indigenous communities to pave a path for inclusive and sustainable growth.
I hope you will find the information you are looking for in this website. Should you be interested in collaborating with us on mutually beneficial projects, please send me an email.
Pro­fes­sor Dr Narayanan
Direc­tor